Specialties
Clinical Aesthetics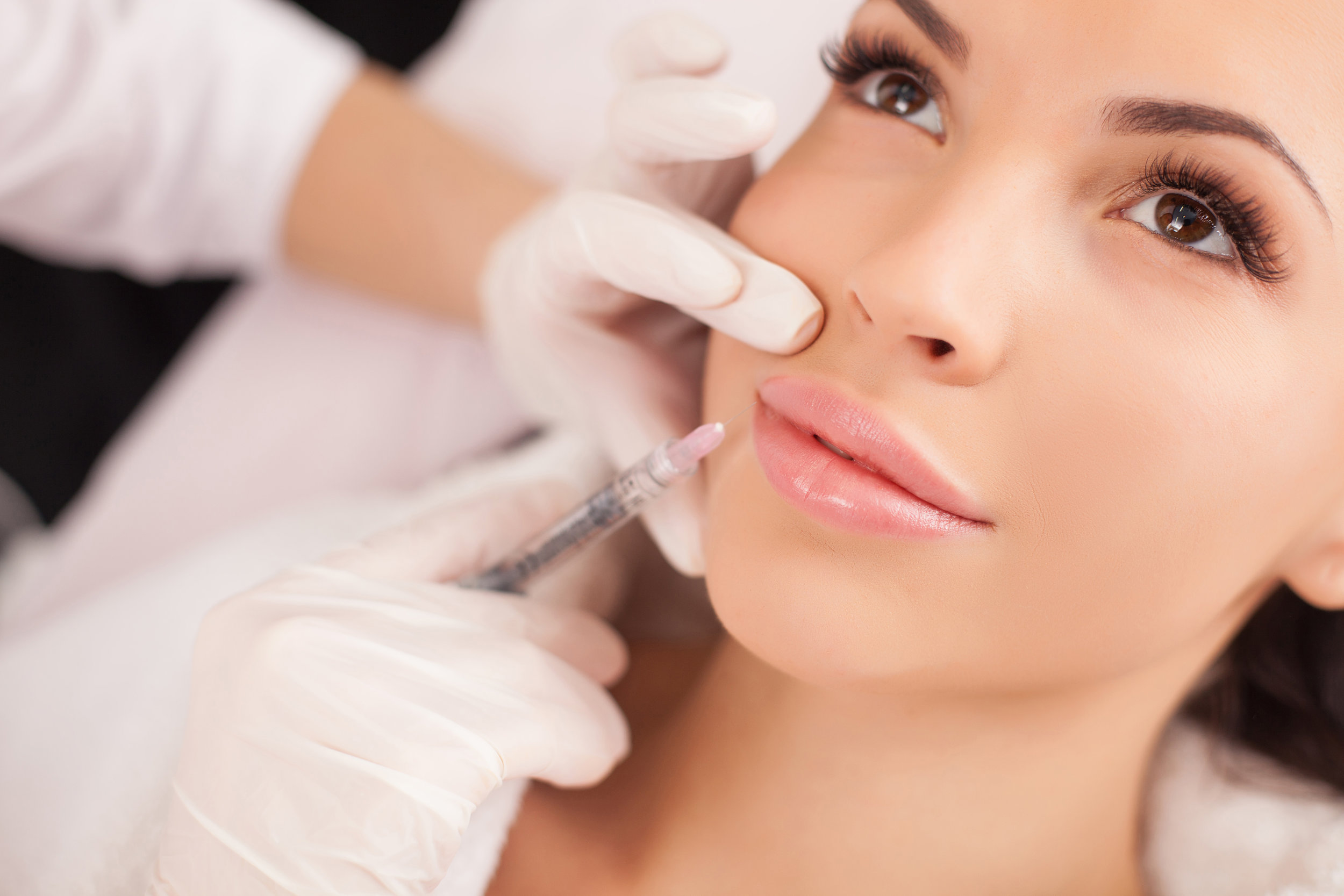 WE PROMISE
SERVICES YOU CAN TRUST. RESULTS YOU EXPECT.
INJECTABLES
BOTOX, dermal FIllErs & MORE
We offer various types of injectable treatments to treat fine lines and wrinkles, and to restore your youthful appearance. Neurotoxins (BOTOX®, Dysport) are typically used to relax the muscles that produce strong facial expressions around the eyes, forehead, and in between the brows, resulting in fine lines and wrinkles. It's never too late to start, but we recommend starting Neurotoxins as early as the 20's to get a jump on the aging process.
Dermal Fillers are used in areas that have undergone volume loss such as the lips, cheeks, temple area, smile lines, and jaw line. These products are hyaluronic acid based which attracts water in the body to plump and fill these areas. Dermal fillers can last anywhere from a few months to a few years. At Blank Med Spa, we desire to help you achieve the exact result you want whether it's subtle volume, or dramatic plumping.
MICRONEEDLING & PRP
Say goodbye to scarring, texture, lax skin, and large pores.
Microneedling is based upon the skin's ability to naturally repair itself when injured. Immediately following an injury, our skin begins the process of dissolving tissue damage and replacing it with new cells. Microneedling allows for controlled stimulation of the skin's self-repair process by creating precise, micro-injuries in the skin, which automatically triggers new collagen formation without causing scar tissue or any damage to the skin. These micro-injuries create channels that allow product to penetrate deeper into the skin resulting in better efficacy.
PRP (Platelet Rich Plasma) is typically combined with microneedling treatments to act as a "booster" or "fertilizer" for even more dramatic results. This liquid gold substance is extremely potent in growth factors taken from your own blood, and then massaged over the open micro-channels from microneedling. This kickstarts a huge amount of collagen production in the skin, which repairs damaged skin resulting from acne scarring, breaks up sun spots and hyperpigmentation, tightens lax skin, plumps out fine lines and wrinkles, reduces pore size, and refines texture. Once PRP is in the skin, it essentially plants itself in the deepest layers to continuously produce collagen over time for extended results.
Clear + Brilliant Laser Treatments
A laser for every single skin tone and skin type. Our Clear + Brilliant Laser can treat any skin type on the Fitzpatrick scale which is rare for a laser that is as effective as this one. These treatments reduce the appearance of fine lines and wrinkles, enlarged pores, uneven skin tone, lax skin, and uneven texture. This is a great treatment to add in your regimen to keep up a luminous, dewey glow, address any signs of aging, and to also prevent those signs.
Schedule a complimentary consultation with one of our experts to see how Clear + Brilliant treatments can benefit you!
"YOU HAVE taken years off OF my face. I love that IT lookS natural and I feel beautiful AGAIN."
/ Mrs. Martin, Satisfied Client /
OUR promise
Blank Med Spa uses only highly credentialed & board certified physicians, nurse practitioners, and registered nurses to provide you with the best care available.
Each IV drip is tailored to your needs with fluids, electrolytes, vitamins, and prescribed medications if necessary to treat your concerns.
At BLANK you can relax and feel confident in knowing that your IV administration meets the highest professional standards.